What's it like to have sex after 50? Today's 50s are undoubtedly like the 40s of old. Women not only look better, but most importantly feel that way. These are no longer just grandmothers who have had to give up their social lives to watch over their grandchildren. They not only continue to develop their careers, use the benefits of aesthetic medicine to maintain a youthful appearance, but also lead active sex lives. So it is worth learning about the sexual positions of mature women that will bring them to the peak of pleasure.
Table of Contents:
A woman is like wine
Many women admit that as they get older, their sex has become much better, and they reach orgasm more often. What is the reason for this? As they get older, they become more aware of their bodies, they know how their bodies are built and what they expect from their partner in order to reach the peak of pleasure. Contrary to appearances, it is not that simple at all. Although there are as many as four types of orgasms, achieving the highest pleasures is quite a challenge. Especially for a mature woman. She also has demands on her partner and what he will offer her in bed. She is already an experienced lover and expects the same from the other party.
What do women want?
Successful sex is also influenced by the emotional bond with your partner. When a woman feels loved and safe and when she trusts him implicitly she knows that together they can really do a lot in bed. A steady relationship does not have to mean routine at all. On the contrary. When partners know each other's tastes and how to satisfy each other they may be more willing to experiment. They have nothing left to lose. However, this does not mean that mature women who are not in a stable relationship cannot count on the same. Often completely casual sex (yes, at this age it also exists!) can also bring much satisfaction. Then the partners reveal more cards to each other, and not infrequently they are also deprived of brakes.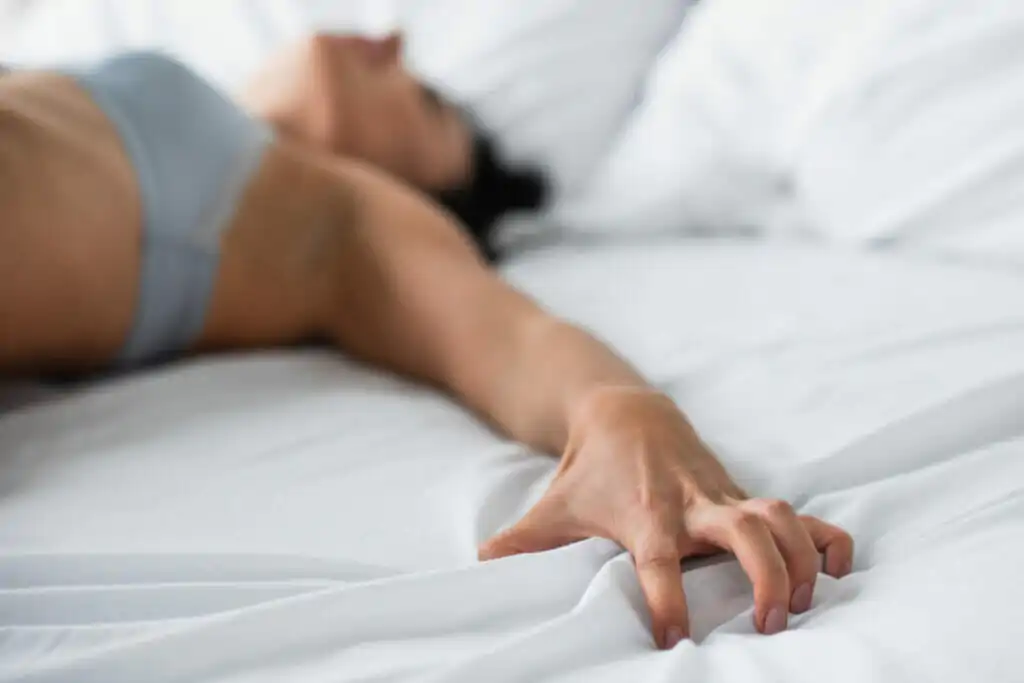 Sex of mature women
Mature women are probably already familiar with a variety of methods and sexual positions to achieve orgasm every time. However, there is certainly much to test or diversify. To do so, they also often turn to sex gadgets such as vibrators or nipple pads, and to hormone treatment , to raise their libido. Also with help comes Kamasutra , an ancient Indian treatise on sexuality and sexual behavior. It is a veritable mine of knowledge and inspiration. Today, in almost every bookstore you can find a newer version of it, which includes photos and descriptions that bring partners closer to a particular item. Not only do they show you sexual positions, how to have intercourse to spice up your bedroom life, but they also teach you general behavior towards your partner. It can improve the quality of life, not only the intimate one, and sexual activity can definitely increase. Kamasutra is, contrary to appearances, not a book for sexual deviants. It's a kind of handbook that makes intimacy no longer a taboo subject.
Sexual positions of mature women
According to the study, 38% of peri-menopausal women are eager to change sexual positions, and up to 71% of them like to talk about sex. It's true. This is definitely evident in women's forums, where they are eager to get into discussions about what they like and how they like it. It is also not uncommon to see fantasies and boasts of amorous conquests. 51-year-old Catherine writes, "With my husband, we only really discovered real sex when the children moved out of the house. Now we are able to spend an entire Sunday in bed. We test every possible sexual position and place in the house: the bathtub, the kitchen countertop or the hallway floor (…)" Sex after 50, then, depends on ourselves. It's up to us to make sure that boredom and routine don't set in in the bedroom. Therefore, it is also worth listening to the sexual needs of your partner, who will surely return the favor.
How to make a woman happy?
But there are many different factors that determine whether an orgasm will occur: the location of the G-spot, knowledge of one's own body, the right partner, mood and the right sexual position. However, there are positions that make reaching orgasm never been easier. Thanks to them, every intimate rapprochement ends in delight and… fireworks in bed.
Spoon position
It would seem that the spoon position is not very fancy. However, with it you can stimulate the G-spot without any difficulty. In addition, partners feel a unique closeness thanks to it. A man behind a woman's back can also stimulate her through touch. Few people know that by fondling the breasts, women can also achieve orgasm. And although they can't look deeply into each other's eyes at the time, I'm sure the tender words whispered in their ears will make up for it.
Riding position
Another technique with which a woman is sure to reach orgasm is the riding position. A woman sitting on a man takes a dominant position, which is additionally exciting. It is the woman who, thanks to the movements of the pelvis, sets the pace of intercourse and decides when the finale will occur. In addition, she can also achieve a clitoral orgasm when she leans gently toward her partner so that she can rub against her pubic bone.
The position of the parakeet
Many mature women of peri-menopausal age have problems with vaginal wetness, making it much more difficult to reach orgasm, and sometimes sex can also be less comfortable. Fortunately, thanks to the sexual position of the inseparable parakeet, orgasm is always guaranteed. How is this possible? During intercourse, the partner can use his hands to additionally stimulate the clitoris so that the woman reaches clitoral orgasm. Using this particular position, you can have sex anywhere, it doesn't always have to be the bed. A chair or couch is enough. The man then sits on its edge, and the woman sits with her back to him so that he can insert his member into her vagina. The woman assumes the dominant position and sets the pace of intercourse with hip and pelvic movements.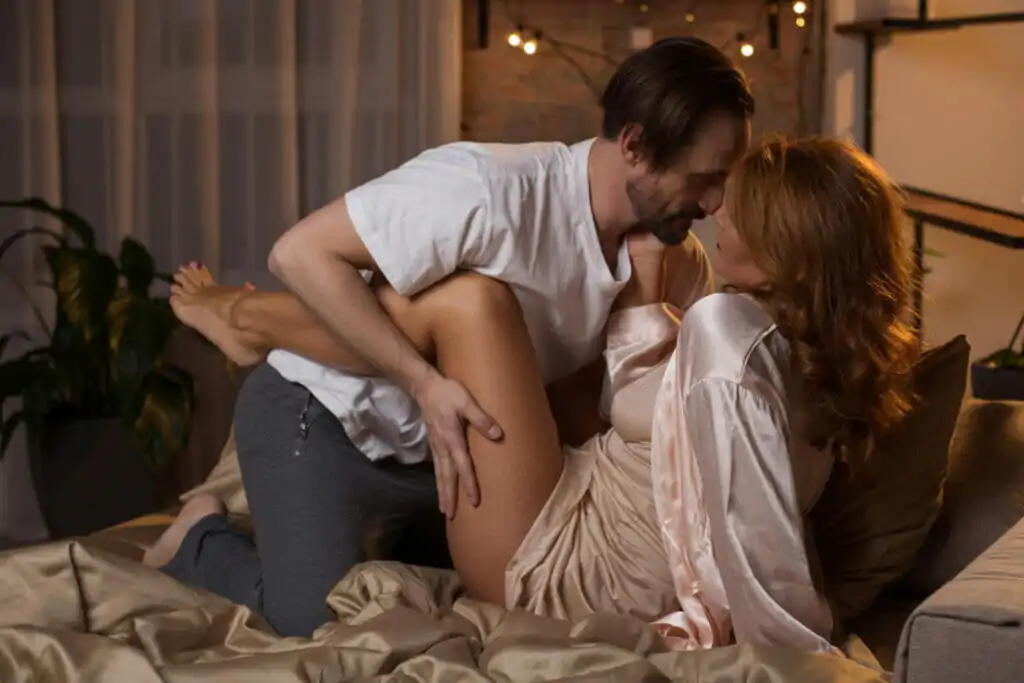 Missionary position
The most popular sexual position is missionary position. Its undoubted advantage is that it can be modified according to the preferences and fantasies of the lovers. During intercourse, the woman lies on her back with her legs straight and slightly extended, and the man penetrates her by setting the pace. At the moment when they get close to each other there is a deeper vaginal penetration. In addition, the woman can clench her thighs tighter, which will also make both of them reach orgasm much faster. During this position, partners make eye contact, can kiss and hug, which further increases their closeness and deepens the relationship.
Position on the side
The last position with which orgasm is guaranteed is the position on the side. This is the perfect technique for lazy Sunday sex. The lovers lie on their sides, the woman is glued with her back to the man. During intercourse, a man can additionally caress a woman's breasts, thighs and clitoris. This is a position during which it is possible to achieve clitoral, vaginal and tactile orgasms.
How do women over 50 love each other?

In fact, mature women can mostly have fun in bed. They do not have to fear that a small child will enter the bedroom uninvited. They already know their bodies and needs very well, so they can test to their heart's content. After all, the most important thing is to have fun with a touch of madness… because if not now, when? Let sex bring only the best already.
UDOSTĘPNIJ