Kasia Gallanio – a tragic finale of love for an Arab sheik. What makes young women, despite their knowledge of the realities of Arab society, decide to marry an Arab? Rarely is it a tale of a thousand and one nights. The role of Scheherazade postponing her exile from her spouse's good graces from day to day is the best possible ending for her.
Table of Contents:
The rules of marriage-unfair?
Allah said: "… It is permitted to marry two, three or four women you like, but if you fear that you are not fair to them, then only one, […]" (Sura 4/verse 3). Simply put, allowed provided you are able to support them, cover their expenses and meet their needs (food, clothing). Just as he knows what is good for a man, he also knows what is good for a woman. And it is good for a woman to have one husband. Unfair? Allah cannot be accused of this. As for the reason that prohibits a woman from having more than one husband at the same time, the main point is that if a woman had the right to have several husbands and more than one man married her, it is inevitable that this would lead to many misunderstandings. In the event of a pregnancy, which spouse would be assigned the child? Who would be responsible for its maintenance? And there would be many more such problems.
The decision to marry several wives requires a man to be responsible. According to testimony, the Prophet himself had about ten wives and concubines. His married life was by no means easy and strewn with roses because of this. He had to organize himself by setting up visits to a different woman each night, and each had her own apartment. Probably assuming that men are infidels by nature, Islamologist Marshall Hodgson (1922-1968) defended the idea that Islam protects, through polygamy, all married women or mothers in the same way and grants the same rights to children, while Western Christian society tends to protect only one legitimate woman and her children. The others are often excluded from social rights and inheritance. An argument that is difficult to argue with.
Read also: Classic style – we strip Kate Moss and Victoria Beckham.
Women's rights
It would seem that in this context of husband's overprotection of their wives, a woman in Islam enjoys a life enviable by Western women. The truth is quite different. It is a patriarchal system that, by design, privileges the male role in society. "The patriarchal system is not natural or written into our genes, but cultural. So there is no determinism, which is rather good news, because it can be replaced by another system that is more equitable, more balanced between the two sexes." says French writer Marylène Patou-Mathis. For now, however, it dominates the Arab world with all its negatives. In the Gulf, Qatar ranks among the most liberal governments in terms of women's rights. In the global ranking of gender inequality, however, it ranks 44th.
While committing itself to gender equality-Qatar was the first Gulf country to grant women the right to vote equally with men in 1999-it continues to enforce unbalanced inheritance and marriage laws. Women in Qatar are subject to different standards of treatment than their husbands. Women not only have to get permission from their male guardians to marry, but also have to go to court to file for divorce, while the husband can do so unilaterally and immediately. Legally, a wife is responsible for domestic affairs and must obey her husband. Female children inherit half of what their male siblings receive, and custody agreements tilt in favor of fathers as legal guardians. Qatari women who marry non-Qatari men cannot pass on their citizenship to their spouses and children. Only Qatari men can do it.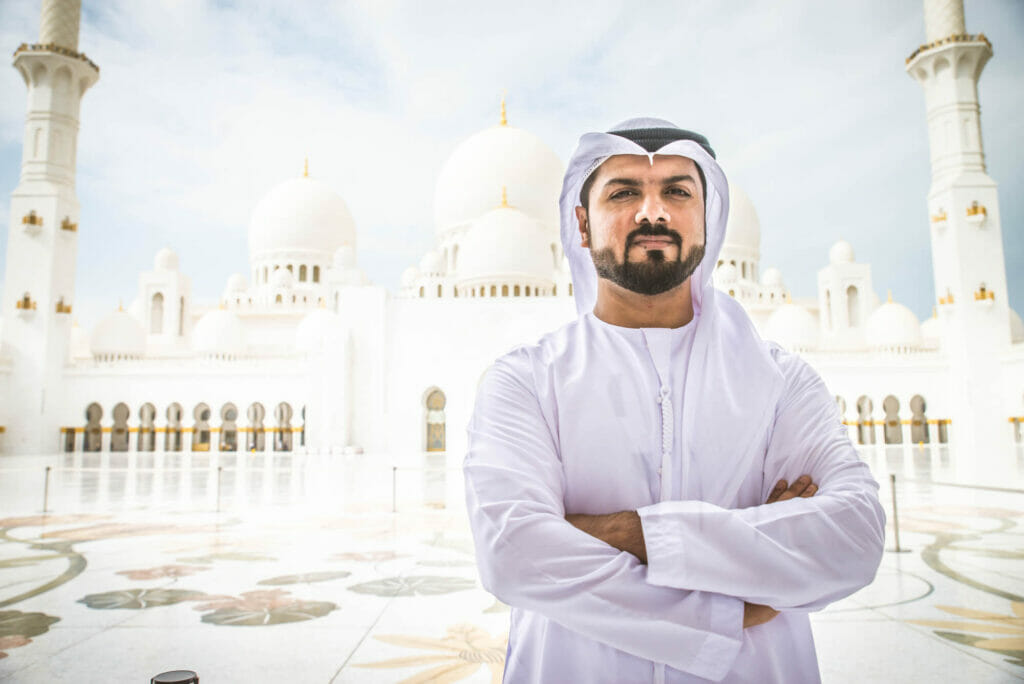 Women's lives in the Gulf
While public discussions about women's empowerment and the specific problems they face are popular in various Qatari spheres, from the arts to the business world, the reality is little changed. Patriarchal cultural factors have a centuries-old tradition, and Western definitions of feminism may not fit this Gulf country. Although, as the saying goes, "a drop drills the rock." For the time being, legally, husbands cannot harm their wives physically or morally, but neither domestic violence nor marital rape are criminalized. Shockingly, almost a quarter of female students admitted to experiencing some form of sexual violence. Some rape victims who come forward are accused of having extramarital sex, which is a crime in Qatar.
Women in Qatar have the right to work, provided, however, that they obtain their family's permission for their career choice. The number of working women in Qatar is growing steadily, with women representing 51% of the labor market. Unfortunately, women still earn an average of 70% of men's wages and are more likely to be unemployed. Most women work in the public sector. Many of them stop or limit their work after getting married or having children. Young mothers receive 50 days of paid maternity leave provided they have worked for at least a year. There is no national policy on paternity leave, but most companies offer a few days to new fathers. Deeply entrenched social rules mean that Qatar's breastfeeding rate remains low, at 29% of the population, even though the practice is widely considered beneficial. While doctors and mothers are calling for more women to start breastfeeding, discretion is strongly advised if you plan to breastfeed in public.
Qatar wedding
Even in such a patriarchal society, women have a certain way about their future lives. It's dictated by men. Marriage in Qatar is an expensive event, even a very expensive one. It takes at least one million rials – 200,000 euros – to get married if you are Qatari. It is primarily the husband-to-be and his family who must "put their hand in their wallets." The in-laws and the wife-to-be decide on the dowry that the husband must pay (about 20,000 euros). The bride-to-be also chooses the jewelry, diamonds and gold that her husband-to-be must give her. The latter will also pay for the rental of two wedding halls: one for men and one for women. Plus the meal and service. And that's a cost pertaining to having only one wife. The marriage contract is very advantageous for women in Qatar: they can put all their conditions on it, including the house, the number of servants and what they want in case of divorce.
As a result, young Qataris have to go into debt if they want to get married. Especially the hall rental is expensive. This is done in large luxury hotels, for nearly 100,000 euros per evening. Enough to slow down the young Qataris who would like to seal their relationship. Let us recall the words of Allah: "…. It is permitted to marry two, three or four women you like, but if you fear that you are not fair to them, then only one, […]". In Poland, 100, 200 people are invited, without considering the cost (that's what bank loans are for). After all, what is important is what friends will say. The ceremony is so expensive in the emirate that young people no longer want to get married. And when they finally put a ring on their finger, four out of ten marriages end in divorce. As a result, the Qatari state decided to take matters into its own hands. It has realized the seriousness of the problem and is proposing solutions. Qatar's prime minister has inaugurated a "5-star super-luxury wedding hall" free of charge to Qataris getting married for the first time. Time will tell if this will work in a country where outward signs of wealth take up a lot of space. For men, at least, this is good news. The state had to take up the issue because it is a vital issue for Qatar: Qataris make up only 150,000 of the total population of 2.2 million people. Women cannot transfer nationalities, and men need special permission to marry non-Qatari women.
The editors recommend: K-pop secrets of a global phenomenon. Music or a wave of Korean culture?
"There is no love in the marriage between us."
"Qatari women are too expensive, they are too demanding," a young man told RFI in an interview. He would rather find a wife in the neighboring United Arab Emirates or Saudi Arabia. In any case, it is his mother who will choose!
Spouses do not know each other in most cases when they marry. And this accounts for 40% of divorces among Qataris. Again, the government is considering a law that would make premarital counseling mandatory regarding spousal responsibilities, sex, children's education, etc. A 22-year-old Qatari interviewed summed up realistically: "There is no love in marriage between us."
A woman's life in Arab countries is far from European standards. Human Rights Watch reported that in Qatar, women must obtain permission from their male guardians to marry, study abroad on government scholarships, work in many civil service sectors, travel abroad up to a certain age, and receive reproductive health care. This discriminatory system also prevents women from exercising primary parental authority over their children, even if they are divorced and have custody of them. These are the realities of being a zona in an Arab country. Once married, she may be considered "disobedient" if she did not get permission from her husband to work or travel, or if she left her home or refused to have sex with him without a "legitimate" reason. The discriminatory nature of divorce laws and decisions regarding children has resulted in women being locked in toxic marital ties, often waiting years for divorce. If they are able to get out of it, they may not be able to remarry for fear of losing custody of their children and remain dependent on their ex-husbands, who remain legal guardians of the children.
Kasia Gallanio – the tragic story of a marriage
These are the facts. Known facts. Nevertheless, many Western women choose to marry a citizen of an Arab country. "They knew what they were taking" one would like to say. Maybe not exactly, after all, love is blind… A reality that is also a reality in the so-called upper echelons of Qatari society. Abdelaziz bin Khalifa is the first son of Khalifa bin Hamad Al Thani, the eighth Emir of Qatar. He was married three times. His first wife was Sheikha Luluwah bint Jassim bin Hamad Al Thani, with whom he had six children. His second wife was Sheikha Aisha bint Nasser Al Suwaidi, with whom he had three children.
His third wife was Kasia Gallanio, an American of Polish descent, whom he married in 2004 and with whom he lived to have three daughters" Sheikhy Malak, Sheiky Yasmin and Sheikhy Reem. Born in Krakow, Poland, Kasia Gallanio grew up in the United States, in Los Angeles. In Paris, the city of lovers, she met the Emir. After leaving office, Abd al-Aziz has lived in France since 1990 in a 5,000-square-meter palace on Avenue Montaigne, in the eighth arrondissement of Paris. The fairy tale became a reality until. In 2007, Kasia founded a luxury gift company called Savoir-Faire.com. Until she discovered in an account at Barclays Bank in Marbella, that her spouse was doing so-called "shady business." After that, it only got worse. The Arab patriarchy abhors dissent. Especially on the part of women, and his wife in particular. Divorce and a legal battle of more than 15 years with her ex-husband over custody of their children due to allegations of sexual assault against his oldest daughter. It can hardly be considered an accident that Kasia Gallanio was found dead in Marbella, Spain, on May 29, 2022. She was 45 years old at the time of her death.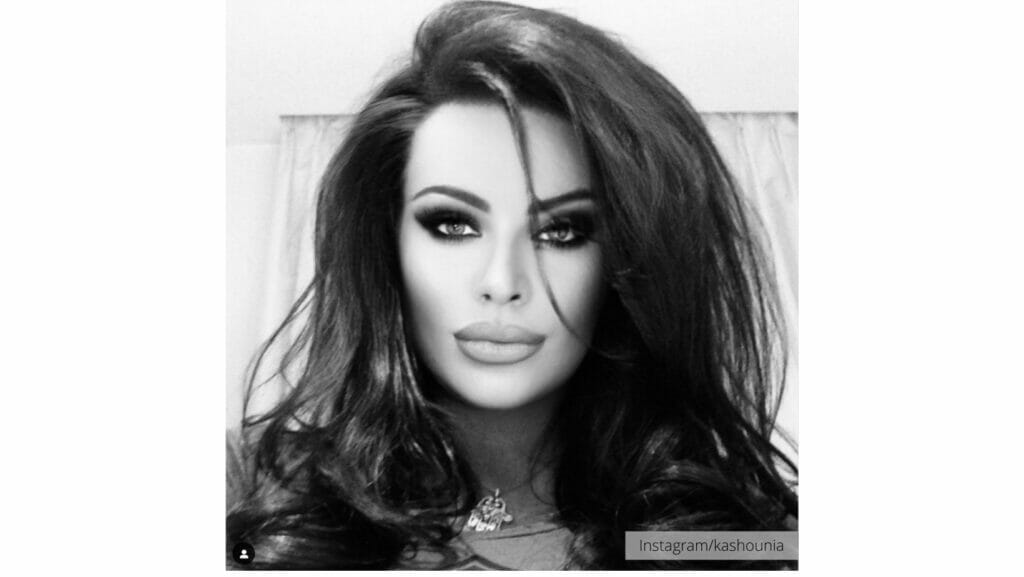 Struggle for childcare
Former Qatar princess Kasia Gallanio, with the body of a supermodel found dead and the cause of death was said to be a drug overdose. Kasia Gallanio, 45, had been denied custody of her three daughters and was living in Spain, struggling with alcoholism and depression. Not everyone is able to handle problems especially those involving children. Not everyone chooses this type of therapy either. But drugs… The husband always denied the allegations. The three children lived with their father on the luxurious Avenue Montaigne on the Champs Elysees in Paris after Gallanio was denied custody. According to Spanish media outlet Hola!, one of her daughters was worried that she had not been able to contact her mother for several days….
Abdelaziz bin Khalif Al-Thani, uncle of the Emir of Qatar, separated from Kasia in 2012. Both were parents of three minor daughters, twins aged 17 and a girl aged 15. Thus began a fierce custody battle to the detriment of an American woman of Polish descent. Her claims before a Paris court were denied. Problems with alcohol, multiple detoxification treatments and "severe depression" prevented her from providing her daughters with "a stable and safe environment conducive to their proper development," according to the court's opinion. A just verdict or a sentence bolstered by the emir's undoubted influence?
It was reported that daughters in their father's custody complained of touching of a sexual nature by their father. One of the twins complained. "Even as a child, I slept in my father's bed. But after the passing of my mother "it has become an obligation " – She told police, adding that she was hit by her father in the "chest of the " and "buttocks ". When she filed a report with the police, she said her father had behaved inappropriately since his ex-wife left. He allegedly sexually assaulted her and forced her to sleep in the same bed as him after her mother left. "He started treating me like his wife," she told investigators, speaking of a "strong psychological grip."
"I want my daughters to be safe."
Abdelaziz bin Khalifa Al-Thani (73), uncle of the current Emir of Qatar and owner of French soccer club Paris Saint-Germain, wields considerable influence in the political world of Paris . This goes without saying, and does not mean that he used this influence. Uncertainty remains, however…
Kasia Gallanio, tying her life to an Arab emir, must have realized what kind of relationship she was getting into. She made the decision voluntarily. Later, her only dream became "I want my daughters to be safe." Reportedly, 74-year-old Abdelaziz bin Khalifa Al-Thani has admitted to sleeping with his daughters, though he denies the sexual dimension of this. He enjoys diplomatic immunity. "Freedom cannot be bought in luxury stores," Kasi's daughters stated. It's a warning they addressed to the young women of Europe.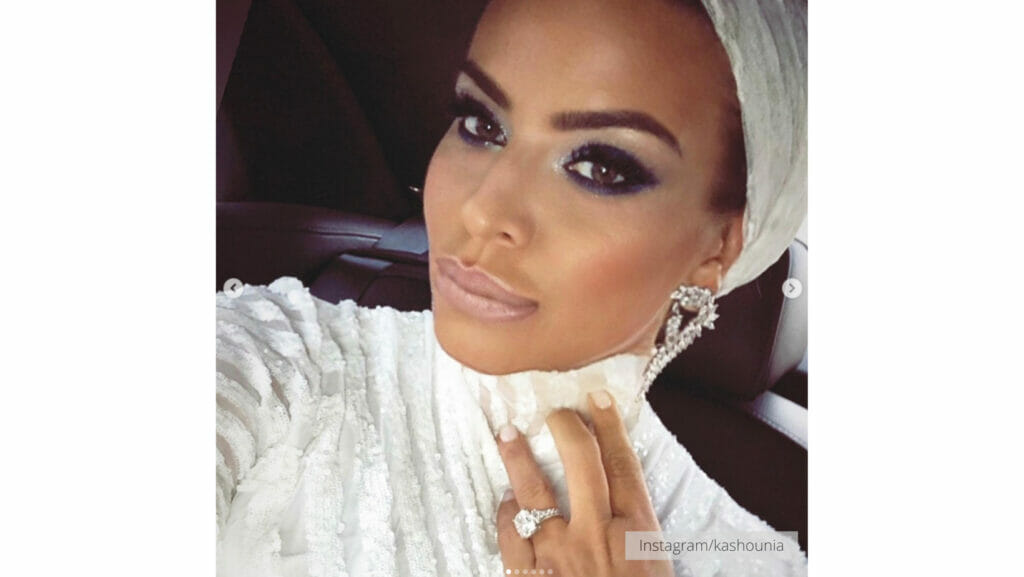 The sheikh allegedly cut off contact with his 17-year-old twins (one of whom is now accusing him) and instead kept his third daughter with him. She dropped out of school and, according to her sisters, mutilated herself. The prince's entourage denies the accusations of Kasia and her daughters. The twins, who decided to separate from their father, would live in a 20-square-meter apartment near a dumpster with a rent of 50 euros a week. The youngest, who still lives with her father " buys watches for 120,000 euros."
The truth, as usual, lies in the middle. Family dramas tend to be very complex in nature and it is difficult for an outside observer to determine the so-called truth. This tragic story is really about our choice in life. The choice we make knowing the reality on which the social principles of the chosen one are based.
UDOSTĘPNIJ