K-pop is a genre of pop music originating in South Korea that has recently been gaining huge popularity around the world. Colorful music videos, spectacular choreography, and a warm and friendly idol image- behind each of these positive aspects are years of training, the sacrifice of one's personal life, and the struggle with popularity. What is the price of being a public figure in Korea? What characterizes this type of music and what factors have influenced the expansion of this genre around the world?
Table of Contents:
Hallyu- Korean wave
Recently, we have witnessed the expansion of Korean culture. It was influenced by k-pop, the popularity of the famous multi-step facial care and cosmetics, and the success of cinematic works such as Parasite, or the Minari and Squid game. Korean cuisine has also found many admirers among connoisseurs around the world. The phenomenon has been given its own term-Hallyu, which literally translates to Korean wave.
What are the characteristics of K-pop?
Korean pop is a genre that has no limits. Depending on the ensemble or soloist, each takes its own path, a concept. Interestingly, many of them represent Korean culture in songs or music videos. Singers active in the Kpop field are called idols. It is worth knowing that behind each performer, there is a record label – it is responsible for gathering the members of the group, training, creating their image and taking care of their promotion. However, there are some commonalities-these are, first and foremost, extreme perfectionism, elaborate vocals and complex choreography, and the compulsion to sign a contract that obliges the performer to abide by a number of rules that infringe on private life. In fact, their daily lives revolve around their careers. Interest in K-pop is common among teenagers.
Read more about Asian culture in the article: Hikikomori-Japan's disease of loneliness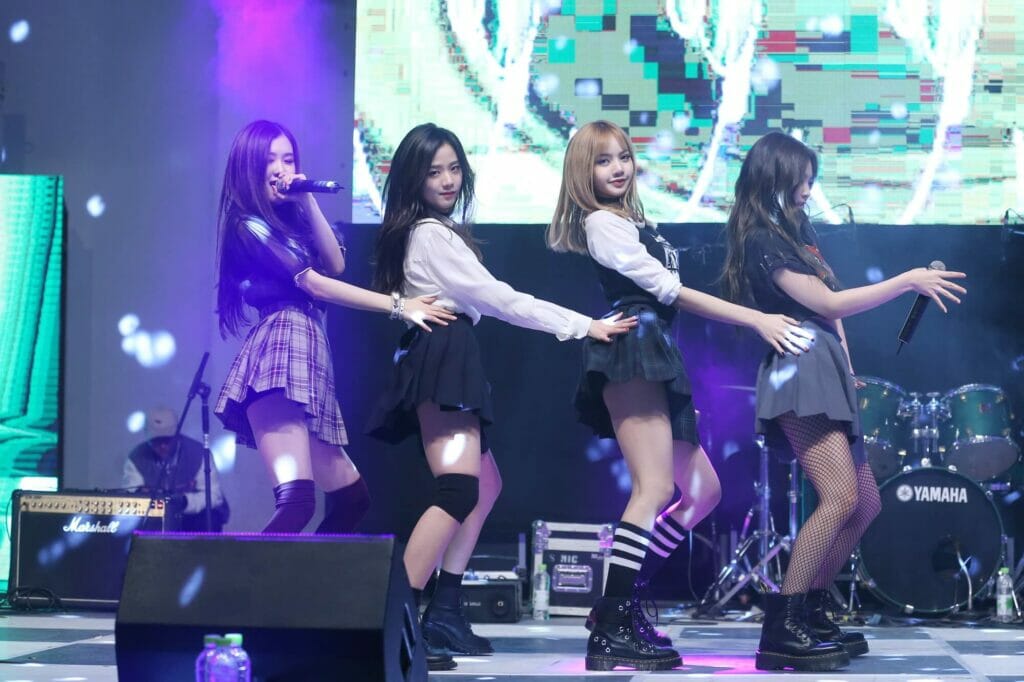 K-pop culture at world's biggest event – World Cup 2022. Qatar
K-pop singer Jung Kook, one of Asia's and even the world's most recognizable musicians, performed at the opening of the 2022 World Cup in Qatar. The member of the Korean band BTS had his 30 minutes on stage, which he chose to use to introduce his song "Dreamers" to the audience for the first time. He was also accompanied by Qatari singer Fahad Al Kubaisi.
The long road to success
The dream of many young Koreans is to become an idol. However, this is an incredibly complicated process, because during castings, the competition is enormous. It is not enough to love music and dance. Koreans have an inner need to strive for perfectionism, so the slightest mistake is capable of derailing their chances of entering the world of music and fame. The few who manage to get noticed by the record label face years of intensive training in both singing and dancing, restrictive diets that, unfortunately, very often lead to eating disorders, and the complete abandonment of a private life – one of the points of the contract is a ban on having a second half. Of course, there are cases where idols break this rule whereas many times this has resulted in expulsion from the team.
Korea's music industry
In the music industry in Korea, in addition to releasing albums, organizing concerts and giving interviews, other activities such as advertising with idols, several weeks of album promotion on music programs and hosting livestreams are also important. Fan culture also plays an important role – as supporting an idol is crucial for k-pop music lovers. An interesting example of this is collecting albums, or Lightstick-it's a concert gadget that looks like a wand and has a light. Each team has a unique design to go with it. When fans turn on the lights during a concert, an amazing, colorful ocean is created.
Culture of spectacular concerts
Korean groups' concerts are unique events that are very popular. How does their culture present itself? Each performance is an amazing spectacle, featuring impressive choreography, synchronized dance movements, stunning special effects and lighting. Fans looking to buy concert tickets must expect that they sometimes sell out in minutes! This applies not only to concerts in Asia, but also in the U.S. or Europe, where the number of takers continues to grow. The artists have a great rapport with the audience – both parties are very keen to make this event memorable. The biggest fans also prepare concert actions, such as banners, gifts for idols, and come up with styles inspired by a band member, for example.
K-pop legends
Initially, the term k-pop was used only in Korea. It wasn't until it became hugely popular in China and Japan that Korean pop was recognized in Asia. Over time, people around the world liked the colorful music videos, stunning choreography and exoticism of the genre. In Poland, the surge of interest in this type of music came in 2012 with the song "Gangnam style" by performer PSY. Everyone knew the hit at the time, which was gaining popularity. Currently, the creator of this song is the CEO of his own record label, and recently the musician released a song with Suga-a member of the most popular boy band in the world today-BTS. Thanks in part to them, k-pop has become one of the most popular genres today. It's worth knowing that their wonderful LOVE YOURSELF message helps encourage young people to accept and love themselves.
Unique message
In 2018, BTS members were invited to a UN meeting, where the group's leader Kim Namjoon gave a speech that moved the guests present, as well as congressional audiences around the world. BTS repeatedly emphasize that love, is the beginning of everything, and the real one begins with self-love and self-acceptance. They are also campaigning with UNICEF against violence among children.
Excerpt from Speech- Kim Namjoon
"It's truly a tremendous honor to be invited to an occasion that holds such special value for the younger generation. In November, BTS launched its own campaign, "Love Yourself," together with UNICEF with the belief that true love begins with self-love. We have partnered with the anti-violence program founded by UNICEF to protect children and young people around the world from violence. Our fans have become a major part of this campaign through their activities and enthusiasm. (…) After releasing the Love Yourself albums and launching the campaign, we began to hear meaningful stories from our fans – how our messages helped them through difficult times in their lives and helped them love themselves. These messages remind us all the time of our duty. So let's take the next step. We learned to love ourselves so now, start expressing ourselves."
The dark side of entertainment
Most artists, have to follow the label's orders and they have no say in what they sing or even how they are supposed to look. Only soloists and bands with a long track record, can write lyrics or implement their own ideas. The reality is not rosy, and many idols suffer psychologically from lack of freedom. Their private lives are also controlled, they can't date, they are constantly concerned about their image, they have to fit in with the standards. Korea also uses the term saeseng, which means a pushy fan who stalks idols and takes pictures of them from behind the scenes. So the price of popularity is huge, and being an idol requires a lot of sacrifice.
More than music
Artists trying to do things their own way make great albums in which they show a different side. They then have a free hand and the opportunity to express themselves in a unique way. Kim Jonghyun, a member of SHINee who made his debut in 2008, has released solo albums in addition to his group activities. He wrote the lyrics and composed the melodies himself. He created wonderful sung poetry, which won him a host of fans, not only in Korea.
"Before Spring Comes,
Before it gets warm
Shall we meet?
Before the dayń Comes,
When everyone is asleep
Meet.
Actually, just looking at you,
Watching you makes me happy.
Just watching you smile,
Just watching over you makes me feel calm."
Before our Spring- Kim Jonghyun
Korean culture or Korean wave?
Korean culture is peculiar, mainly because of its rapid as well as frequent changes. The country is lost in the shadow of consumerism, there are certain standards of beauty, and children are expected to succeed from an early age-whether in their studies or in developing their talents. Given this, the music industry is also moving faster and faster to the next level-an example of this are bands with an unspecified number of members, as well as those with online avatars.
The power of K-pop
In South Korea, k-pop has become an integral part of the culture. Just a few years ago, this country did not even dream that one day music from its native country would become one of the most popular genres in the world. K-pop, is definitely more than music-it is the power of entertainment that has brought Korea fame, and its performers are eager to pay homage to their homeland in music. This kind of music, encourages people all over the world to take up Korean language and arouses interest in the country. It's worth it to open up no new and give yourself a chance to get acquainted with a new and different culture!
You can read more about Asian culture in the article: Ikigai- live happily ever after in Japanese
UDOSTĘPNIJ