"It doesn't matter whether one is rich or poor, whether one is from a big city or from the countryside. It's important to be a good person."
Joanna Kulig perfectly plays the roles entrusted to her. Poland's Marillyn Monroe, whose beauty is as stunning as her styling. An actress who combines fame with being a wife and mother. Gentle woman able to charm Polish and Western audiences and the world media with her personality. A star of cinema who goes down in gold in the history of Polish cinematography.
Table of Contents:
Actress who does not complain about the lack of proposals
Polish films are appreciated by the American Film Academy. Polish actresses are even more appreciated. One of them is undoubtedly Joanna Kulig. Her role in the film "Cold War," directed by Pawel Pawlikowski, opened the door to her worldwide career. Born on June 24, 1982, she is a graduate of two music schools and also graduated from the National Theater School in Warsaw. Ludwik Solski in Cracow. An actress who does not complain about the lack of proposals. She appeared in the Netflix series "The Eddy" and in the crime series "The Cobweb."
Read also: Jacqueline Kennedy – an icon of fashion and savoir vivre. Gentle woman of all time
Gentle woman of world cinema
Actress, wife and mother. Gentle woman of world cinema, whose beauty, style of being and sense of fashion delight not only Polish audiences. She charmed with her charm at the Cannes Film Festival as a juror of the Un Certain Regard competition. As she admitted: "I travel a lot around the world and confront stereotypes with how things really are. Thanks to this, I see that often people are ashamed of what is actually their asset. Or they are looking for a forest in the city center. My life is a constant relocation: from Muszynka to Krakow, now Warsaw, amiędzy time Paris, Los Angeles and New York."
She performs alongside stars of world cinema being a star herself. She has played with Anne Hathaway, Marisa Tamei, and Peter Dinklage. In his words: "It doesn't matter if the actor is from Krakow or Hollywood. Actors everywhere are the same, they are concerned about the same things everywhere." He has no complexes, but he also does not expose his achievements to others. She acknowledges her achievements without at the same time negating the acting of her film partners, believing that the film's success is their joint contribution.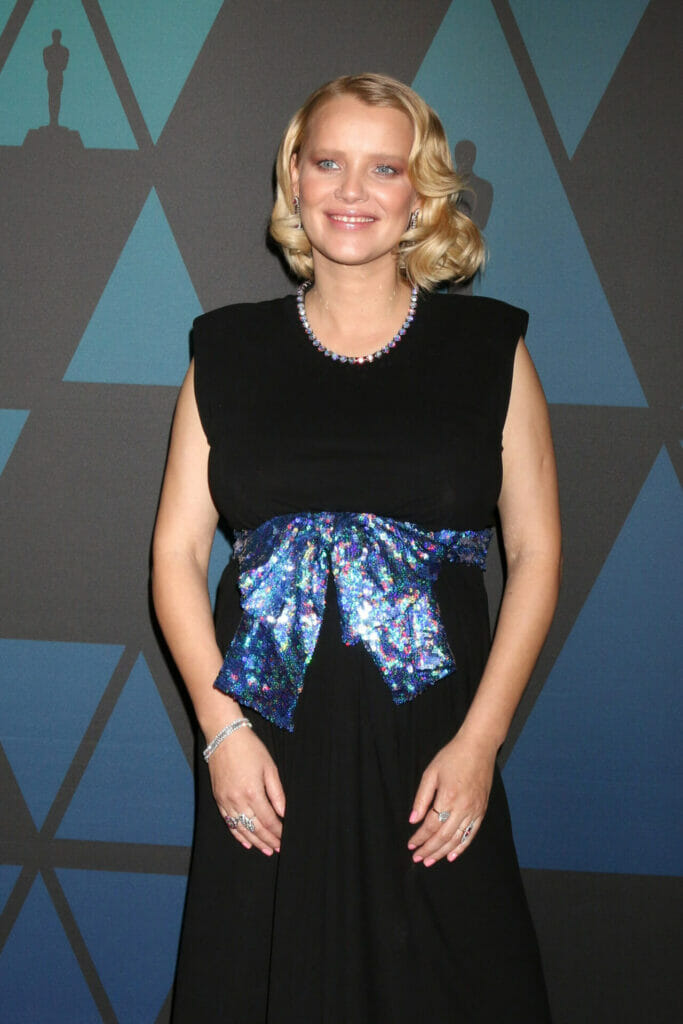 Joanna Kulig – a class of her own
She is undoubtedly one of the prettiest Polish actresses. She has something of Marillyn Monroe in her. Her original, eye-catching beauty, the aura of charm she spreads, are only or as much a complement to her stage talents. Playing in foreign productions is for her to express her acting. Moving freely on the red carpet is an art that requires savoir-vivre in addition to acting talent. Joanna Kulig is a star in both cases.
Gentle woman who impresses with her styling at the biggest events of the film industry. Her elegant creations awe not only the public, but also the media. He is the center of attention. A classic style that enhances her beauty. Elegant and highly chic. Straight from the biggest fashion creators, but also Polish designers. Dresses from Armani, Dior and a suit from Magda Butrym. Combination of red with pink shirt and stilettos. Perfectly done makeup strongly emphasizing her eyes. A drop of extravagance in a sea of classics. A dazzling and appealing image. A class by itself.
Private life
She combines being a star with being a wife and mother. It is difficult to reconcile married life with work as an actress. Kulig's marriage had difficult moments in this connection, which they managed to overcome. "I don't hide the fact that it's not easy in this competition to be able to stay happy. Luckily, we didn't break up, I came home and positively everything ended," she confessed in an interview with "Na Zywo".
Highly sought after by foreign directors, she did not forget about Polish audiences by appearing in a comedy of manners titled "The Polish Dream". "Everyone knows better."
GentleWoman editors recommend: an interview with Ola Orlikowska and Ola Mae in one person and two physicals
Summary
Joanna Kulig has turned 40. The actress, who has starred with the likes of Juliette Binoche and Etham Hawk, among others, is a star of world cinema who has received an honor hitherto reserved for Roman Polanski, Andrzej Wajda and Andrzej Zulawski. She imprinted her hands in the famous Avenue of Stars.
UDOSTĘPNIJ