Alicja Bachleda-Curus – pretty, educated, actress who is not a star , who has not found recognition in the eyes of foreign critics. She had her five minutes of fame alongside American actor Colin Farrell. Gentle woman, able to find herself in any situation. Familiar with fashion trends and the rules of being in show business. Known mainly for her romances than her artistic achievements.
Table of Contents:
Alicja Bachleda-Curus and her love skirmishes
Alicia Bachleda-Curus is better known for her love fascinations than for her acting roles. There have been many loving experiences in her life. Living in the United States, the sophomore actress – well, except maybe for her role alongside Colin Farrell – looked for love in the arms of Sebastian Kulczyk, Peter Wozniak-Starak, to eventually experience a brief romance with American actor Colin Farrell. The fruit of this union is a son, Henry Thaddeus Farrell. Thanks to her son, she has secured her financial future. Her amorous escapades do not go hand in hand with her words: "The fate of every person is written down somewhere up there, so if it is to be given to me to meet the one, it will certainly happen. I believe in it, and that's why I'm not looking for love by force."
Read also: Late motherhood – mom in her 40s
Acting career
Born in 1983, Alicia Bachleda-Curus is known for her role as Zosia in "Pan Tadeusz," directed by Andrzej Wajda. She took her first steps in show business at the Elzbieta Armatys Music and Dance Theater Studio. The role of Zosia has by no means brought her worldwide fame. She has performed in Germany. However, these were not roles that would have won the applause of film critics. Mainly productions aimed at young audiences such as "With Love You Can't Win," "Summer Storm" and "Blood of the Templars." She owes her shred of fame to her role as Veronica in the 2007 American production of "Handel." It received favorable reviews in The New York Times. She was admitted to the Society of American Actors and the European Film Academy. This fact was not indicative of her star status.
The acting debacle turned out to be a 2013 appearance in a film titled "The Fearlessness of the World. "The Battle of Vienna. Her role was nominated twice for the anti-award 'Snakes'. Undeterred by the setback, she starred in the films 'The Absinthe Drinkers,' directed by John Jopson, '7 Things You Don't Know About Guys' and the third installment of 'Pitbull. Dangerous Women." In the absence of acting achievements on the scale of Joanna Kulig, she is currently starring in so-called independent productions. Craftsmanship rather than artistry. Acting, however, is not necessarily her livelihood. This provides her with financial support from Colin Farrell, with whom she maintains a very good relationship despite the breakup.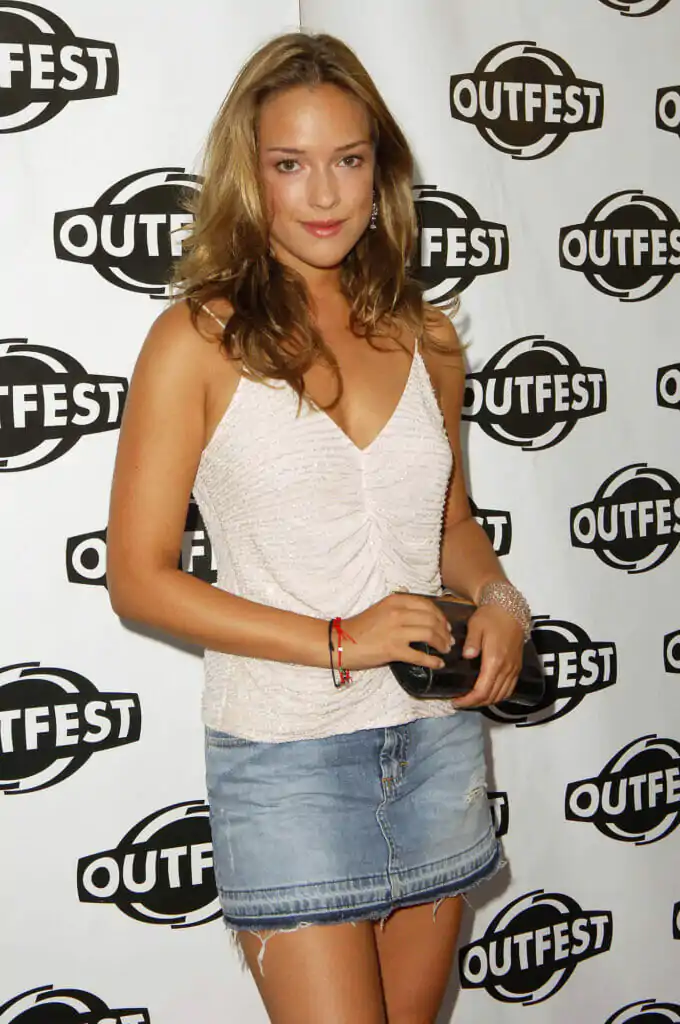 Little chance for the world of cinema?
She undoubtedly dreamed of a great career that did not become hers. It continues to feature in newspaper columns not in the cinema section, but in the celebrity section. The reports about her, unfortunately, are not about her film roles, but about more men, alleged engagements, or new relationships. In a way, she has gained fame, although not the fame she dreamed of. As time goes on, he has less and less chance of establishing himself as a star in world cinema. What is the reason for this? No doubt a pretty, fashion-forward, fashion-trendy, worldly-acquainted yet gentle woman makes poor choices of proposed roles, or do the proposed roles reflect her acting abilities? The truth probably lies in the middle.
The success of Alicja Bachledy- Curuś
Alicja Bachleda-Curus has mastered the acting workshop more than well. She combined her passion for acting with her love of dancing and singing. As she says, she is a sentimental person and attached to tradition. He is also an ambitious person striving to achieve his goals. She completed some of the most prestigious acting studies at the Lee Strasberg Theatre and Film Institute in New York. Like many of her actresses' contemporaries. The difference is that these others have achieved more in their professional lives than she has. A matter of talent? It is difficult to consider it a professional success to collaborate on the computer game "Wolfenstein: The New Order."
Alicja Bachleda-Curus managed to make a name for herself not in the world cinema but in the headlines of magazines bearing the titles "Ready for a new relationship?", "Alicja Bachleda-Curus romance".
The editors recommend: How many times in our lives do we fall in love? Does true love pass away?
Summary
Reportedly, Alicja Bachleda-Curus is climbing the career ladder having world-famous actors as her partners. Such a statement would be correct in the case of Joanna Kulig. Nevertheless, it is to be welcomed that Alice has made a name for herself in the world of world cinema.
UDOSTĘPNIJ