"I loved going to work every day." She did so for 33 years. The first African-American woman at NASA – Katherine Johnson – broke down the racial and gender barriers of her era although throughout her life this prominent mathematician fought discrimination. As a "color computer," it enabled the United States to successfully send the Apollo mission to the moon. A humble, forgotten Gentlewoman despite her dedicated service to science, she was decorated by President Barack Obama with the Presidential Medal of Freedom in 2015.
Table of Contents:
The Promised Land – not for everyone
The United States of the 1950s and 1960s was not the Promised Land for everyone. Particularly for dark-skinned residents. They have suffered a lot of discrimination and exclusion in public places and services (trains, buses) because of segregationist laws – the so-called "segregationist" laws. Jim Crow laws introduced in 1876. Segregation between whites and blacks was also practiced in some theaters and restaurants. In 1960, black students in Greensboro, North Carolina, staged a six-month occupation strike in front of a restaurant before they were willing to be served. Inequalities between white and black Americans have sparked the latter's struggle to abolish racial differences in many areas of life. Desegregation became one of President John F. Kennedy's main concerns. The struggle and contestation of the civil rights movement eventually translated into law. On July 2, 1962, the Civil Rights Act went into effect, signed by President Lyndon Johnson. All forms of segregation in public places have been banned. But attitudes have been slower to change than laws, and for a long time yet inequality was (and unfortunately still is) a hotbed of social conflict in America.
Read also: How to save money wisely when inflation in Poland is at a high level?
Jobs for blacks
Discrimination affected the most important area of people's lives. The one that ensures that he and his loved ones can survive. Work. Some jobs were occupied only by whites and remained inaccessible to blacks. Only the Civil Rights Act of 1964 put an end to this. It banned discrimination based on race, color, religion or gender. It also introduced positive discrimination: employers must ensure that employment quotas are met or maintained in favor of dark-skinned people.
Related to access to work, especially to the so-called "good" jobs, was the issue of education. Since the Supreme Court's Brown decision in 1954, school segregation has been outlawed, but access to the university was still impossible in segregationist states. So it took federal intervention to allow James Meredith – the first black student enrolled at the University of Mississippi – to enter the campus in September 1962, assisted by police. Throughout his education at Ole Miss University, he was protected by federal agents.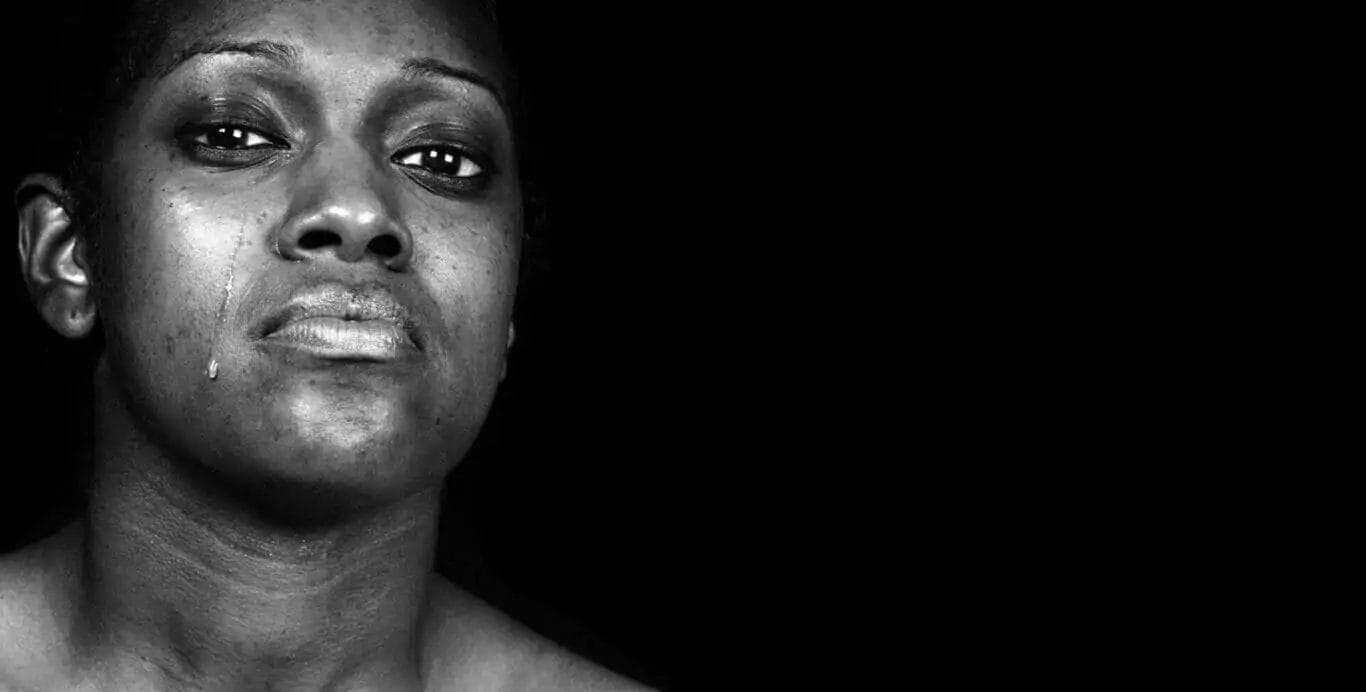 Prominent mathematician Katherine Johnson
This brief and necessarily selective characterization of the socio-political system of the United States in the 1950s and 1960s is necessary to appreciate the personality of Katherine Johnson. In addition to being a brilliant mathematician and space engineer, she fought against racial and gender prejudice in segregationist America in the 1950s. Katherine Johnson was born in 1918 in White Sulphur Springs, West Virginia. Her parents, Joylette and Joshua Coleman, had four children; Katherine was the youngest. Her mother was a teacher and her father a farmer. From an early age, Katherine had mathematical abilities. She had the misfortune that her childhood fell in the middle of an era of racial segregation. The only school in the area she could attend because of her skin color ended her education in the sixth grade. The parents wanted their children to continue their education. They moved to the Charleston area, 200 km from home, so they could go to school.
The dream of teaching
Katherine Johnson graduated from high school at the age of 14. She entered West Virginia State School in 1933 thanks to a scholarship for excellent performance. She graduated in 1937 and became a teacher in Marion of math and French at an elementary school in West Virginia. However, things did not turn out as she had imagined. At the time, the majority of West Virginians were white, and because Katherine was African-American, she faced various harassments and many racist slurs on her way to work. This did not stop her from wanting to teach. It was in this city that she met her husband Jimmy Goble. After becoming pregnant, she stopped working and devoted herself to her family.
In 1952, at a family reunion, her brother-in-law told her about a Hampton government institution that employed black women as mathematicians. At the time, Katherine and Jimmy were earning modestly, their daughters were growing up and they knew that their earnings would become insufficient over time to provide for their future. She applied for the job, and the application is accepted. In 1956, her husband died from a brain tumor. Four years after his death, Katherine Johnson married James A. Johnson. She lived to see six grandchildren and eleven great-grandchildren with him. In 1953, she began working as a "skirt computer," as she put it, at the Aeronautics Research Center of the National Advisory Committee on Aeronautics. Aeronautics (NACA). She earned three times as much as she did as a teacher. Just six months later, she was promoted and assigned to the engineering team. During her first four years at NACA, she worked mainly on calculations related to aircraft black boxes. ). As a "color computer." At the time, because of the racial segregation then in effect in the country, she worked with dozens of other black mathematicians away from other white workers. NASA's black employees were treated differently. They had separate bathrooms and could not attend the information sessions. Moreover, they had to be anonymous. They were not allowed to give their names in their research reports.
Read also: Nostalgia of the future – Stella McCartney and Isabel Marant spring-summer 2023 collections.
Fight against discrimination
It calculated trajectories, a job that will gradually disappear with the advent of real computers at NASA. It wasn't until 1958 that Katherine Johnson joined the white-skinned NASA teams in the first American spaceflight program. Throughout her life, the prominent mathematician fought against discrimination. An approach recognized by the NAACP, the national association for the defense of people of color, which thanked her for helping to "eliminate racial and gender barriers."
Her career development, ironically, was influenced by politics. Not the one that shaped the face of her country, but the international one. Around 1957, during the Cold War, the Soviets were one step ahead of the Americans in conquering space. They launched Earth's first artificial satellite, Sputnik. This came as a shock to Americans, who wanted to be the undisputed pioneers. Against this backdrop, in 1958 the U.S. government merged various structures, including NACA, to form the National Aeronautics and Space Administration (NASA)
"I just did my job."
Her mathematical prowess and phenomenal mastery of analytical geometry enabled her to take a prominent place in the work on the Mercury program. She co-wrote a review of the program with engineer Ted Skopinski. This is the first time a woman has authored a report on advanced research. At the time, she was still called Katherine Goble, even though she had married James Johnson. Under the name of Katherine G. President of the United States, Johnson signed this report, which made NASA the first quarterback in the space race. She then participated in the flight calculations of Alan Shepard, the first American to fly into space. In 1962, NASA prepared the orbital mission of astronaut John Glenn. It was the computers that were now doing the trajectory calculations. However, he was not ready to entrust his life to calculating machines. John Glenn asked Katherine Johnson to check the numbers herself. "If he decrees that they are credible," he declared, "I am ready for the mission." She has always been modest. "I just did my job. NASA had a problem, and I had a solution," she said in an interview with The Washington Post.
Hidden Figures
Katherine Johnson's greatest contribution to space exploration remains the trajectory calculations that contributed to the success of the Apollo 11 mission in 1969. The mission that allowed humans to land and walk on the moon for the first time. He spent thirty years in the service of NASA. She died at the age of 101. "She was an American heroine, a pioneer whose legacy will never be forgotten." – NASA Director James Bridenstine wrote on Twitter.
Ironically, only a few knew of her achievements. She never claimed the fame that was hers. The inspiring African-American woman has had a remarkable career and established herself in the historical context of segregation. She was able to break down the racial and misogynist prejudices of the time. With their knowledge. Abilities that, as others have noted, are not due to skin color. The career of this great figure among black Americans inspired the screenplay for the film "Shadow Figures," an adaptation of Margot Lee Shetterly's book. Margot Lee Shetterly's book Hidden Figures – published in 2016 – and the desire of the director, Theodore Melfi, to resurrect the character of Katherine have brought this otherwise remarkable mathematician out of the shadows of oblivion. The film tells the story of the too often ignored contribution of black women to the American conquest of space. Pharrell Williams, the musician who co-produced the film and was responsible for the soundtrack, said: "This was our reality, the sky remained the limit for the black man." Williams chose to situate the protagonist's daily life to the rhythm of music: "Katherine Johnson had to walk twenty-five minutes each day to leave the NASA building and reach the one where the restrooms reserved for blacks were located. I mentally represented the journey. I didn't have any images. " he said. "They were not machines, but visionaries, pioneers. But because they were women, their contributions were never recognized, the work of women, whether black or white, is always undervalued, "said Margot Lee Shetterly.
"I loved going to work every day."
Despite her undeniable contributions to the development of US space missions, she remained relatively unknown until President Barack Obama awarded her the Presidential Medal of Freedom. One of the highest civilian honors in the United States, in 2015. History Wheel. An African-American president has awarded the country's highest state honor to an African-American woman who has been deprecated for her skin color on a daily basis during her lifetime. In 2019, the US Congress awarded Katherine Johnson the Congressional Gold Medal.
In 2017, a new computing center was inaugurated at NASA, named the Katherine G. Johnson Computational Research Facility. A member of Alpha Kappa Alpha, which supported the activities of African-American women, Katherine Johnson was an activist for racial equality from an early age. She was one of those inspiring women who worked to change the world. The prominent NASA mathematician also paved the way for young girls to pursue scientific careers. She died at the age of 101 on February 24, 2020. She broke down the racial and gender barriers of her era. Without Katherine Johnson, Americans would not have walked on the moon in 1969.
Katherine Johnson retired in 1986 after 33 years of service. "I loved going to work every day." – she said.
UDOSTĘPNIJ