"She slapped Paris. She smacked it. She tortured it. She bewitched it. And it fell madly in love with her."
Yves Saint Laurent
Elsa Schiaparelli. The famous Italian designer of world renown, alongside Coco Chanel and Nina Ricci, has unquestionably earned the title of genius. Elsa Schiaparelli – a revolutionary, provocateur, artist.A designer for whom there were no boundaries in art and always chose to go against the grain. She loved the playfulness of art, sarcasm, and the freedom to express herself. She stole the heart of Paris with her fashion vision. As the famous designer Yves Saint Laurent put it – Elsa slapped, tormented and enchanted Paris, and it fell in love with her without memory.
Table of Contents:
What made it stand out?
Elsa Schiaparelli was the first to use a zipper in haute couture collections. She was the author of the culottes, popular in recent seasons, in which tennis player Lily Alvarez made a splash when she appeared at Wimbledon in 1931. She skillfully shocked the public with her designs. Proposals for clothes bordering on black humor ie. Shoe Hat, Lobster Dress or Scheleton Dress were created as a result of Elsa's interest in Surrealist art. Her perception of fashion was heavily influenced by such art world personalities as Salvador Dahli, in whose company she often spent time.
Playful buttons added spice to her clothes, which also emphasized her individualism. Elsa skillfully shocked the public with her designs, which was a counter to the (in her mind) boring and overly practical, because dictated by the war, Chanel fashion. Serious Coco was not fond of the fashion-playing Schiaparelli and scornfully commented: "That Italian artist who makes clothes." Although the interests of the two ladies were quite different, as were their visions of beauty, they were both successful.
Against the odds
Elsa has not had an easy life. Her determination and persistence allowed her to climb to the top, although not only applause but also consequences awaited at the top. Schiapiarelli knew that as a successful woman, her world would be bound up with pleasures, but above all with the expectations and difficulties that individuaist women faced in those days. In her biography, she wrote: "Many men admire strong women, but do not love them. There are women who have achieved success by being loved. However, most who have decided to take the road alone have lost their sense of happiness." A failed marriage, a sick daughter, lack of money and living in a foreign country could break anyone. However, Elsa decided to fight on and, in the face of many setbacks, refused to return to her family home, taking her fate into her own hands.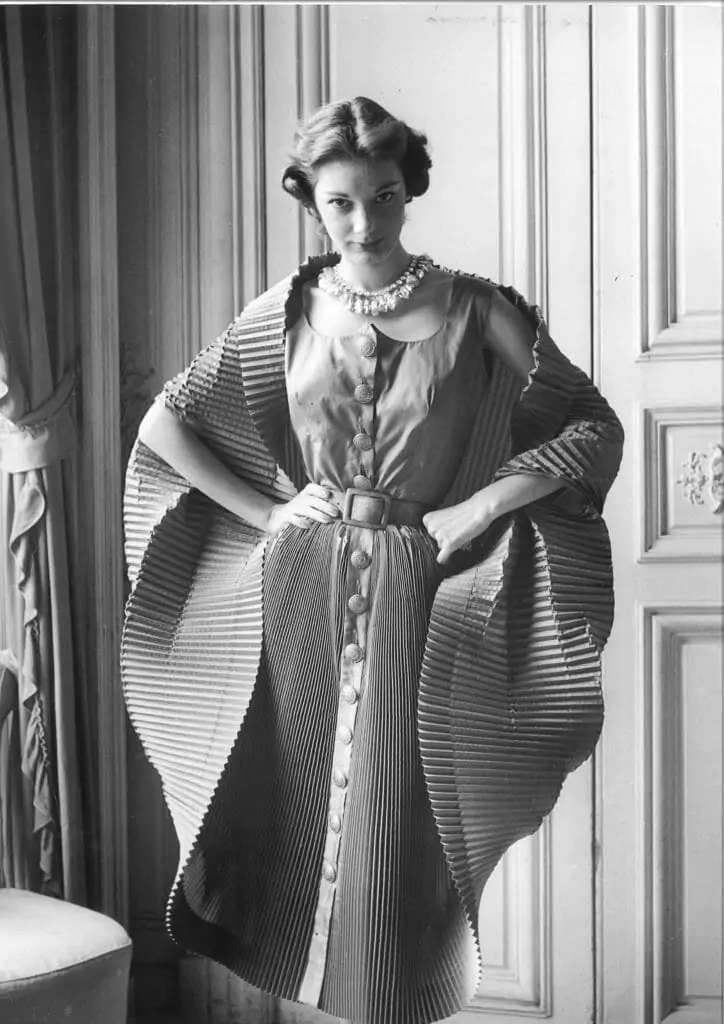 Even the best must go…
World War II shadowed the spectacularity of the Schiaparelli fashion house. The tumultuous war times dictated that designers create practical clothes that would work in the reality of the situation. Elsa, as usual, went against the grain, thus paying a heavy price – the interruption of the Schiaparelli fashion house. She emigrated to the United States and remained there until the end of the war. After the war, she returned to Paris, but aware of the changes and the triumph of the look proposed by the Dior brand, Schiap decided to end the business in 1954.
On the sixtieth anniversary of the symbolic closure of the Schiappareli fashion house, a haute couture collection was created. Marco Zanini was named artistic director, and Farida Khelfa was named brand ambassador. A year later, in 2015, a collection show was held in Paris "Reflections of Elsa," on which were presented, among other things. "Marlene" silk suit, "Rubans" silk georgette dress and "Ursa Major" creation – Elsa's trademark.
UDOSTĘPNIJ